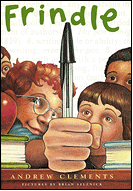 "Who says dog means dog? Who says that d-o-g means the thing that goes 'woof' and wags its tail? Who says so?" Nick asked. Mrs. Granger answered, "Everyone using this language-English-do."

If a student ask you a question like that, how will you answer it?
Frindle, a captivating story of a whole new English word made up by a fifth grade student Nick Allen who was a notorious teacher-stopper, guaranteed-time-waster-even worse a troublemaker! Just like a Pandora's Box!

Nick was a naughty student in Lincoln Elementary School and one day, when he learned something about how words were created in language arts class, he had a plan to make his own new word "frindle" instead of "pen" and was going to spread it over the school.

"Who says a pen has to be called a pen? Why not call it a frindle?"

Nick, at first, just had an argument with his language arts teacher, Mrs. Granger, over this brand new word: Frindle! But every student began saying frindle instead of pen in school and soon the school was in a state of chaos. Then, people in the town-even the country-started saying this word as well before long. Things became out of Nick's control. "Frindle" was not just his word between him and his friends anymore. He was not capable of stopping it. What would this thing become of eventually? And if you encounter a student or a child of this sort, what will you do?

Andrew Clements, the author, use charming words to describe this impressive, hilarious story. It is truly funny and I've got the inspiration from it. Many times, I've been thinking how to answer the question of this kind. By now, after reading the story "Frindle", I know roughly how to cope with it. Thank Yishu for introducing me to read this book. It is indeed an affecting story. I'm lovn' IT!

My affecting point is that Mrs. Granger wrote Nick a letter in the end and then Nick made a response to her. It's so touching! As an educator, I realize that sometimes we just have to have enough capability and patience when encountering the student like Nick. Once in a while, teachers were taught by their students while they were teaching them.

Frindle is a fantastic, fabulous story. I reckon that teachers or parents can't miss it. Coz you will never know how powerful children's creativity is. I believe you will enjoy this story a lot. The Chinese version is going to be published in June.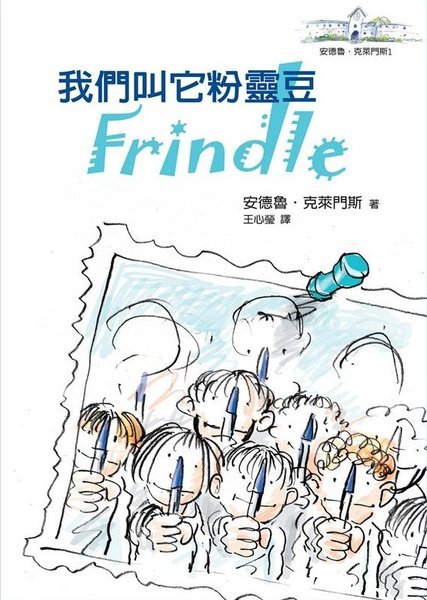 Here are some other covers of Frindle around the world:

Germany Hungary Italy Japan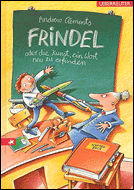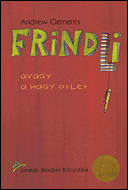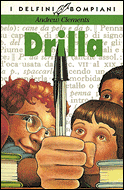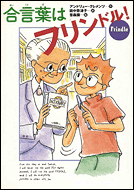 Korea Poland Spain United Kingdom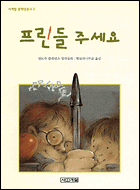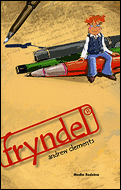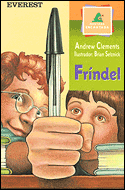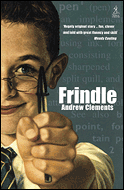 The Official Frindle Website: http://www.frindle.com/

The essential requirements of reading:
□ like child story
□ be interested in the issue about education
□ want to be inspired on handling students' tricks